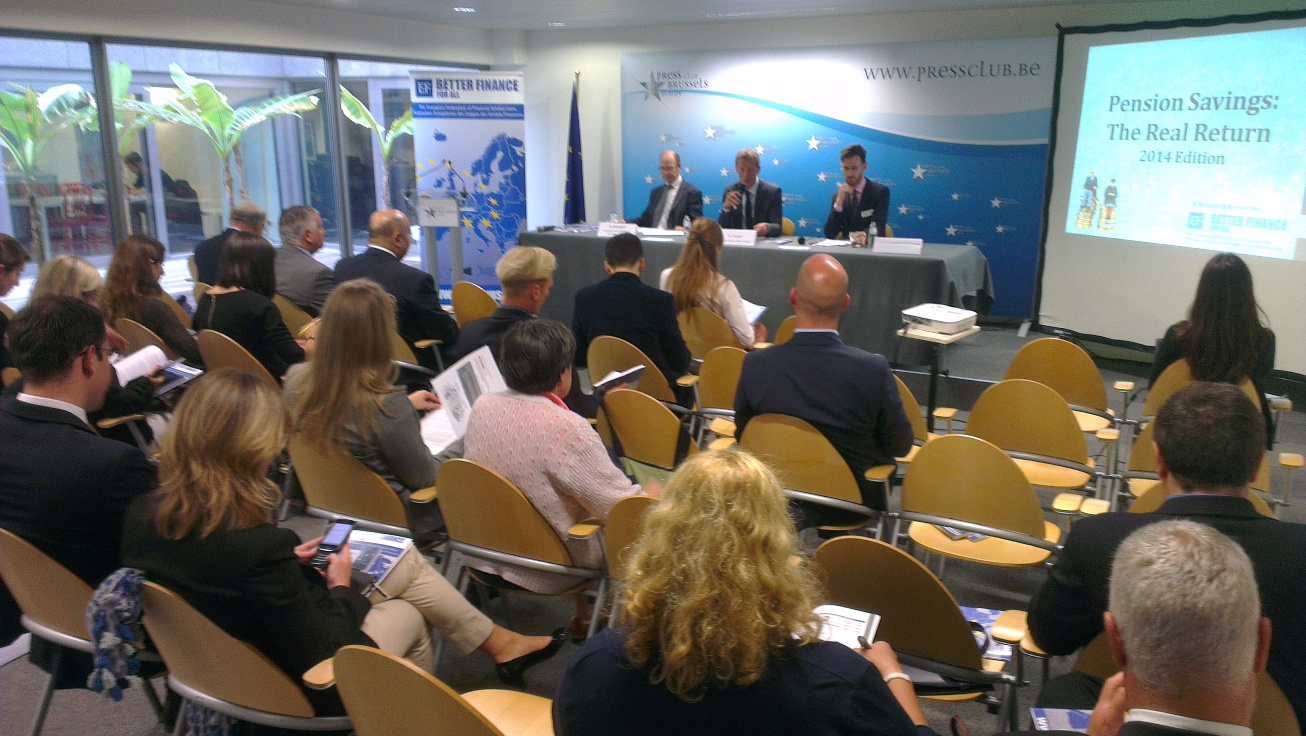 A press conference and the presentation of report entitled »Private Pensions: The Real Returns« took place yesterday late afternoon at the premises of the Brussels Press Club. The report has been prepared by the European Federation of Financial Services Users (EuroFinUse-Better Finance).
After being actively involved in the activities of the Slovenian business delegation, whose business trip to an important Russian region Yaroslavl was organised by the Public Agency SPIRIT Slovenia, and after having attended the Annual Meeting and Conference of the World Federation of Investors (WFI) in Vienna, the VZMD President Mr Kristjan Verbič, MSc, also visited Brussels where he was attending the Conference as a Board Member of EuroFinUse. Mr Verbič visited Brussels in the framework of this year's seventh tour of the international business-investment programmes of the PanSlovenian Shareholder's Association (VZMD): Invest to Slovenia (investo.si) and International Investors` Network (invest-to.net).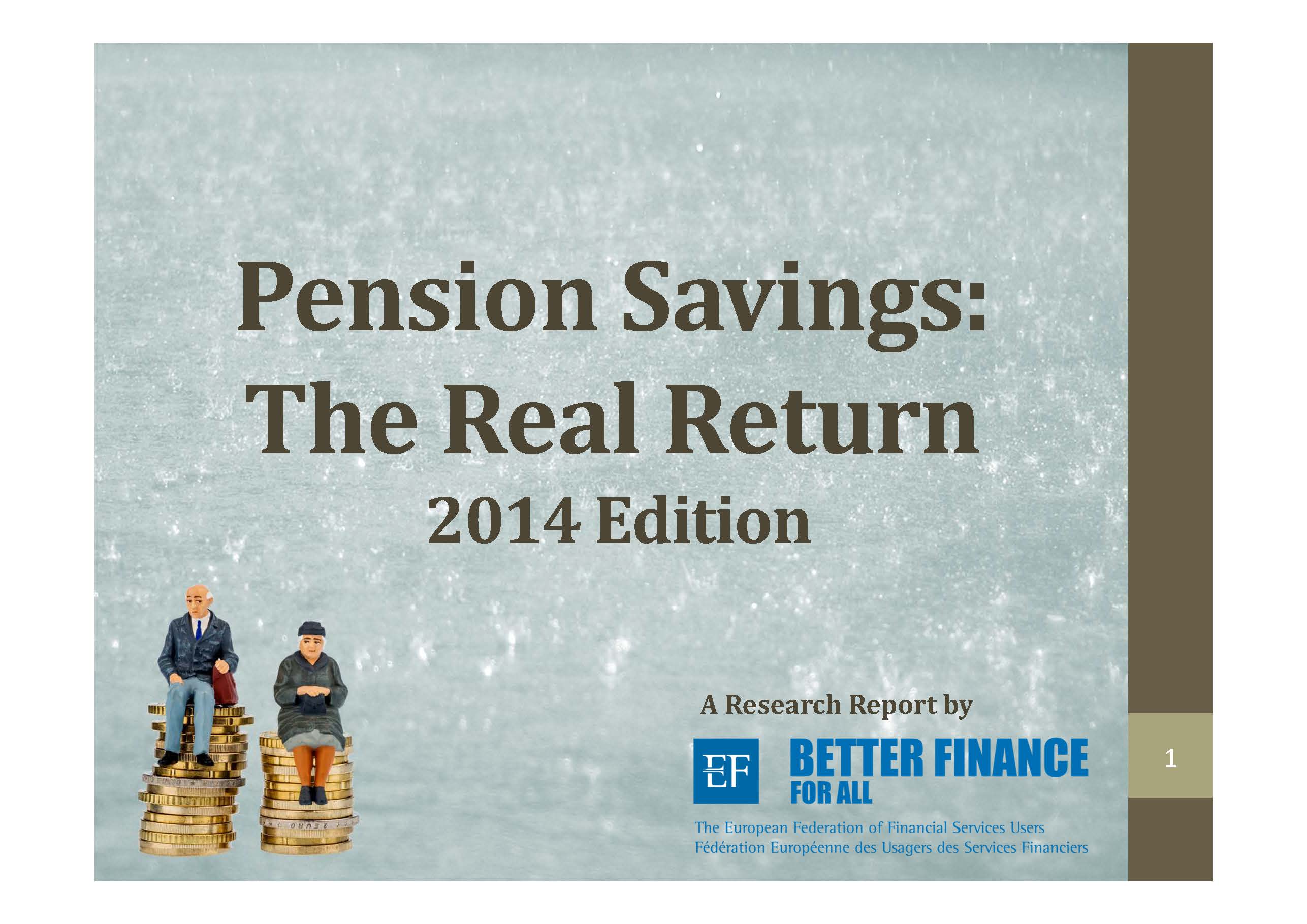 Yesterday, directly upon his arrival from Vienna, Mr Verbič, MSc, visited the EuroFinUse premises where he was received by the Managing Director Guillaume Prache and his work colleagues. Mr Prache presented this important report together with the EuroFinUse President Mr Jean Berthon. More than 50 representatives of the European Commission, The European Parliament, insurance associations, funds, banks, stock exchanges, pension boards, savings councils, institutions and committees attended the Conference which was, apart from numerous journalists, also attended by the representatives of the Pan-European Issuers Association (EuropeanIssuers). EuroFinUse as well as VZMD have already successfully cooperated with EuropeanIssuers several times.
As in Vienna, the VZMD President also on this occasion informed the eminent participants and media representatives about the recent events related to the shocking expropriation of shareholders and bondholders of the Slovenian Banks, and about the letter which has recently been sent by VZMD to some distinguished international financial institutions.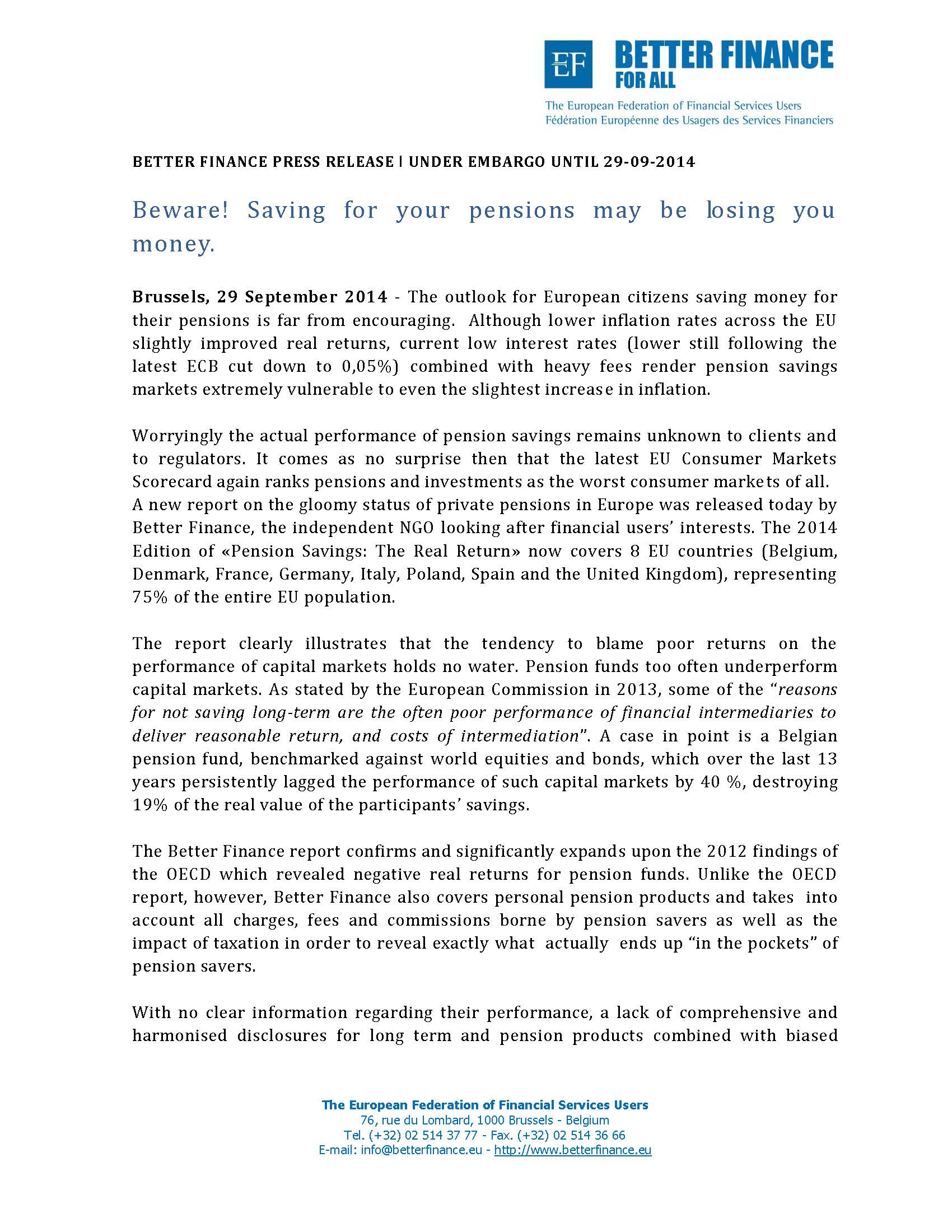 ---
Other Related International Activities:
NKBM = BANKIA – mass protests take place in front of The Central Bank of Spain (CBS) because of national fraud against 350,000 shareholders who are represented by the law firm that is attending, along with VZMD (Pan−Slovenian Shareholders' Association), the international initiative at CBS. (Madrid, September 2013)
WORLD BANK – President of VZMD and EuroFinUse Board Member speaker of the first panel at the international conference about audit reform and the importance of audit committees (Bucharest, June 2013)
VIDEO REPORT – exclusively from the European Parliament: the EuroFinUse international conference and the Election Assembly, the announcement of the new President and Board of directors of this influential European association, into which a representative of Slovenia is also re-elected (Brussels, March 2013)
BRUSSELS – Slovenia with VZMD once more elected to the top of the European Federation of Financial Services Users – intensive international activities today continue with a conference in the European Parliament (Brussels, March 2013)
TOKYO – conclusion of the visit of Slovene economic and political delegation with Slovenian-Japanese Business & Investment Forum and the reception at Japanese investors' association – the active role of VZMD with its international investors' programs investo.si and invest-to.net(Tokyo, March 2013)
INDIA – visit of Slovenian government and business delegation – on the basis of Memorandum between ICPE and VZMD international investors' programs investo.si and invest-to.net also present (New Delhi, February 2013)
Memorandum of cooperation signed between the International Center for Promotion of Enterprises (ICPE) and VZMD, with additional expansion of activities within the framework of international investment programs investo.si and invest-to.net (Ljubljana, January, 2013)
EXCLUSIVE VIDEO REPORT of "International Conference on Benefits and Challenges of Public Private Partnerships for improving Energy Efficiency" – key statements of prominent participants (Ljubljana, October, 2012)
EXCLUSIVE VIDEO REPORT from EuropeanIssuers International Conference on »The future of European Equity Markets« at the Milan Stock Exchange – programs investo.si in invest-to.net also at the upcoming International Investors´ Conference in Wiesbaden (Milano, November 2012)
VIDEO REPORT - International Conference at the Brussels Stock Exchange Stimulated Investors' Representatives and Institutions to Participate at the Investors' Week 2012 in September in Slovenia(Brussels, March 2012)
---
www.vzmd.si – More on the VZMD – PanSlovenian Shareholders' Association
www.vzmd.tv and www.investo.tv – Over 300 videos from VZMD.TV and investo.tv
www.investo.si – More on the investo.si – Invest to Slovenia Program
www.invest-to.net – More on the network of 55 national organizations of shareholders and investors – invest-to.net