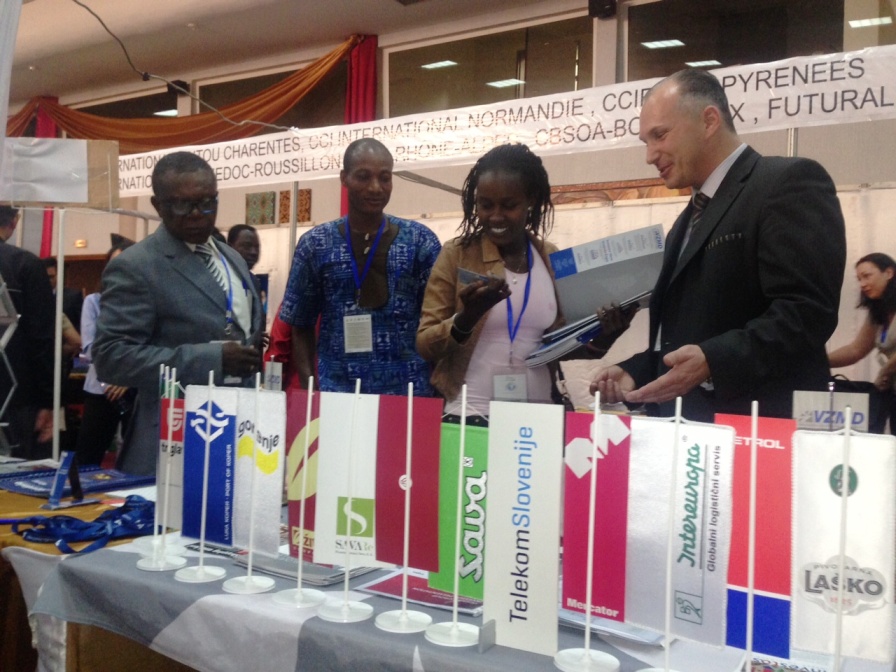 The West African Business Development Forum Africallia 2014 took place last week in Ouagadougou, the capital of Burkina Faso. Many distinguished regional and international representatives of states, institutions, and companies were attending the extremely well-visited forum. Apart from 240 African companies, there were at least 160 companies from all over the world present at the forum. In the introduction the assembled audience was also addressed by, among others, the following guest-speakers: Luc Adolphe Tiao, the Prime Minister of Burkina Faso; Alizèta Ouedraogo, the president of the Chamber of Commerce of Burkina Faso; Christophe Dabire, a representative of the West African Economic and Monetary Union (UEMOA); Ginette Nzau-Muteta, a representative of the African Development Bank Group; Bettina Acquier, a representative of the Futurallia organisation; and Gaspard Ouedraogo, the president of the Forum Africallia Organisational Committee.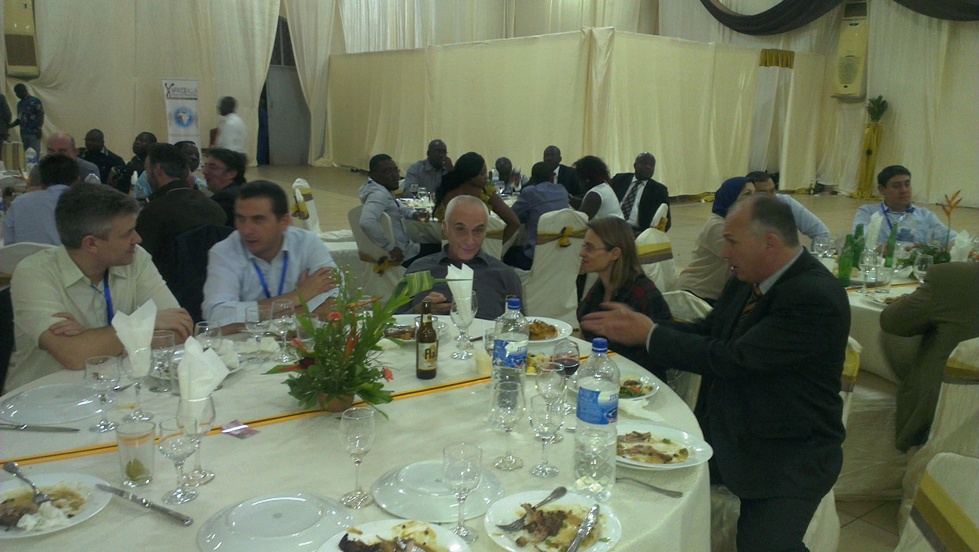 Burkina Faso is a member of the West African Economic and Monetary Union (UEMOA), which represents a common market for eight West African states which have more than 100 million inhabitants altogether. UEMOA, which comprises Benin, Burkina Faso, Ivory Coast, Guinea Bissau, Mali, Niger, Senegal and Togo, was established at the beginning of 1994, primarily with an aim to increase competitiveness through the common market, coordination of the member states' economic policies, and the supervision and harmonisation of the fiscal policies. These countries are considered to be very promising countries, and they have gained considerable attention from various foreign multinational corporations.
The forum was also attended by a Slovenian delegation which was present at the event in the framework of the successfully organised business trip that had been arranged by Public Agency SPIRIT Slovenia. The following representatives of the Slovenian delegation attended the forum: Tina Lukan, SPIRIT Slovenia; Ivo Boscarol, Pipistrel company CEO; Roman Žnidarič and Boris Lipovšek, Cetis company representatives, and VZMD President Kristjan Verbič, M.Sc. (in the photo at Friday's gala dinner).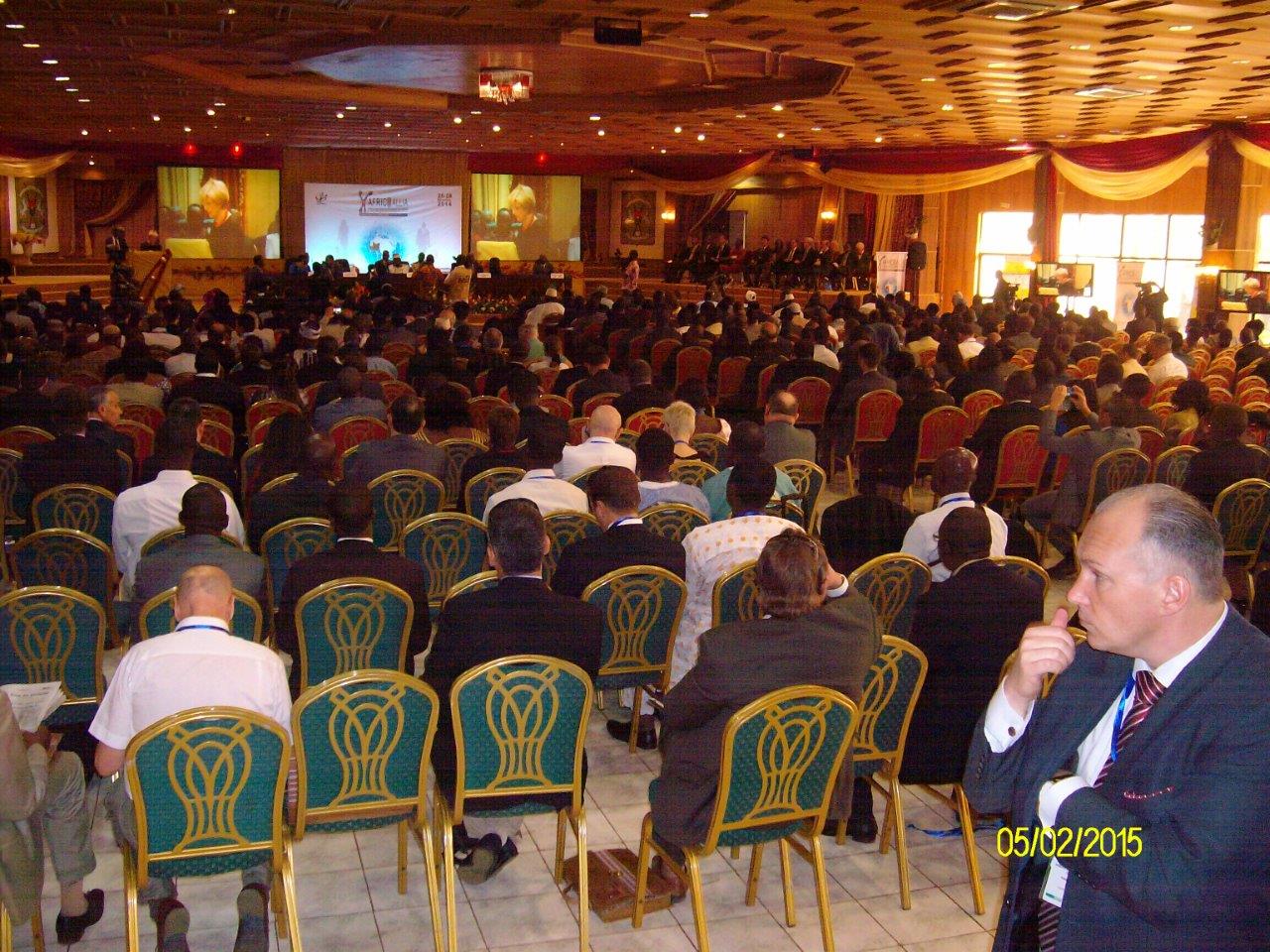 After the successful collaboration at the fifth congress of the Spanish Association of Minority Shareholders (AEMEC) and the international investment conference at the Madrid Stock Exchange, Mr. Verbič carried out numerous B2B talks in Ouagadougu, with, among others, the representatives of the following institutions: International Consulting and Investment Group (Burkina Faso), Taiwan-Africa Business Association (Taiwan), Togo Chamber of Commerce (Togo), World Trade Centre Istanbul (Turkey) and CVS SPRL (Democratic Republic of Congo), Ivory Coast Chamber of Commerce, International Cabinet of Consulting and Brokerage (Morocco), and Afrique Agro-Export Association (AAFEX)(Senegal). These B2B talks were held in the framework of the two VZMD international business-investment programmes Invest to Slovenia (investo.si) and International Investors` Network (invest-to.net).
After actively participating in the last year's international conference Europe for Africa & Africa for World in Ljubljana, and after the Global KEN Forum international conference in Cape Town, VZMD, by participating at this event, substantially expands endeavours and activities of investo.si and invest-to.net programmes in the area of Africa which has huge potential and many opportunities for the future.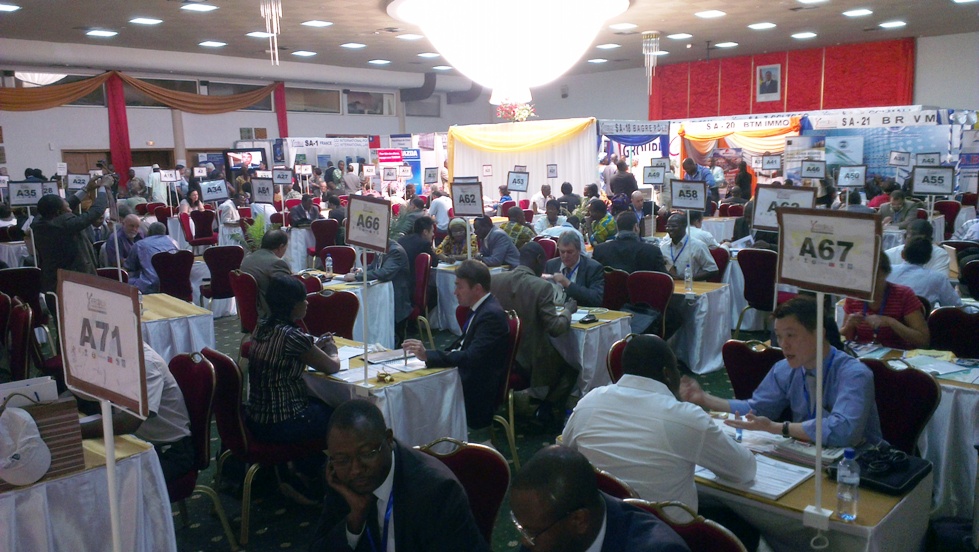 After last year's successful presentations of companies, institutions and investment projects in Astana, Almaty, Baku, Brussels, Buffalo, Bucharest, Cape Town, Dubai, Vienna, Kiev, Ljubljana, Madrid, Minsk, Moscow, New Delhi, Tokyo, Toronto and Zagreb, VZMD is planning this year to be actively present and to carry out presentations on five different continents!
VZMD kindly invites those wishing to secure their business interest by taking part in their events and activities to contact the VZMD investo.si programme coordinator by phone 031 770 771, or e-mail tratar@investo.si.
---
Other Related International Activities:
EXCLUSIVE VIDEO REPORT from the awards ceremony, organised by »IFIMES« International Institute on Bled, and from the gala event accompanying an exceptional international visit with promising business, political, and diplomatic contacts (Bled, February 2013)
MOSCOW – At the Slovenian Embassy about a joint investors' conference in the fall – an arrangement between the Russian Federation of Investors, VZMD and the Slovenian Embassy (Moscow, June 2013)
KAZAKHSTAN – a successful visit of the Slovenian business delegation in Kazakhstan – strong interest displayed in the international investors' programs of the PanSlovenian Shareholders' Association (VZMD): investo.si and invest-to.net (Astana, Almaty, June 2013)
WORLD BANK – President of VZMD and EuroFinUse Board Member speaker of the first panel at the international conference about audit reform and the importance of audit committees (Bucharest, June 2013)
VIENNA – EXCLUSIVE VIDEO REPORT from the European meeting of venture and start-up capital funds and the congress of business angels' network EBAN 2013 – an active role of VZMD and its international investors' programs investo.si and invest-to.net (Vienna, May 2013)
VIDEO REPORT – Variegated happening at the 19th financial fair KAPITAL 2013 at Cankar Hall, along two-day presentation of the international investors' programs and the lecture of VZMD President (Ljubljana, April 2013)
VIDEO REPORT – exclusively from the European Parliament: the EuroFinUse international conference and the Election Assembly, the announcement of the new President and Board of directors of this influential European association, into which a representative of Slovenia is also re-elected (Brussels, March 2013)
BRUSSELS – Slovenia with VZMD once more elected to the top of the European Federation of Financial Services Users – intensive international activities today continue with a conference in the European Parliament (Brussels, March 2013)
TOKYO – conclusion of the visit of Slovene economic and political delegation with Slovenian-Japanese Business & Investment Forum and the reception at Japanese investors' association – the active role of VZMD with its international investors' programs investo.si and invest-to.net(Tokyo, March 2013)
INDIA – visit of Slovenian government and business delegation – on the basis of Memorandum between ICPE and VZMD international investors' programs investo.si and invest-to.net also present (New Delhi, February 2013)
Memorandum of cooperation signed between the International Center for Promotion of Enterprises (ICPE) and VZMD, with additional expansion of activities within the framework of international investment programs investo.si and invest-to.net (Ljubljana, January, 2013)
EXCLUSIVE VIDEO REPORT of "International Conference on Benefits and Challenges of Public Private Partnerships for improving Energy Efficiency" – key statements of prominent participants (Ljubljana, October, 2012)
VIDEO REPORT - Prominent Participants of Two Key International Conferences in Bled, India and Slovenia as Business Partners and CloudForum, Show Interest in the Investors' Week in September in Slovenia (Bled, March 2012)
EXCLUSIVE VIDEO REPORT from Slovenian - Azerbaijani Business Forum in Baku (Baku, January, 2013)
EXCLUSIVE VIDEO REPORT from EuropeanIssuers International Conference on »The future of European Equity Markets« at the Milan Stock Exchange – programs investo.si in invest-to.net also at the upcoming International Investors´ Conference in Wiesbaden (Milano, November 2012)
EXCLUSIVE VIDEO REPORT - Investors' week and the view of business potentials and investment opportunities during the visit of distinguished international guests at the Slovenian coast (Postojna, Koper, Piran, September, 2012)
VIDEO REPORT "Ljubljana declaration" – historic decision on unification of 50 organizations of shareholders and investors under one association and VZMD award »Polet« for »Model corporate governance in multinational corporation« to Gorenje company (Ljubljana, September 21, 2012)
Gala reception and dinner before International Conference on financial education and investors` exposition »investo Expo« (Ljubljana, September 19, 2012)
VIDEO REPORT - International Conference at the Brussels Stock Exchange Stimulated Investors' Representatives and Institutions to Participate at the Investors' Week 2012 in September in Slovenia(Brussels, March 2012)
"Slovenian Day at the Warsaw Stock Exchange (WSE)" Exceptional Interest of Funds, Investors, and the Financial Media for Slovenian Companies and Its Investment Environment - The Introduction of investo.si - Invest to Slovenia's Newly Founded Affiliate, investo.me - Invest to Montenegro (Warsaw, October 2011)
SLOVENIA PRAISED IN PARIS – acclaimed presentation of reputable Slovenian companies at the largest European investment convention, Actionaria, and the General Assembly of the World Federation of Investors Corporation (WFIC) – VZMD.TV EXCLUSIVE BROADCAST (Paris, December 2010)
---
www.vzmd.si – More on the VZMD – PanSlovenian Shareholders' Association
www.vzmd.tv and www.investo.tv – Over 300 videos from VZMD.TV and investo.tv
www.investo.si – More on the investo.si – Invest to Slovenia Program
www.invest-to.net – More on the network of 55 national organizations of shareholders and investors – invest-to.net