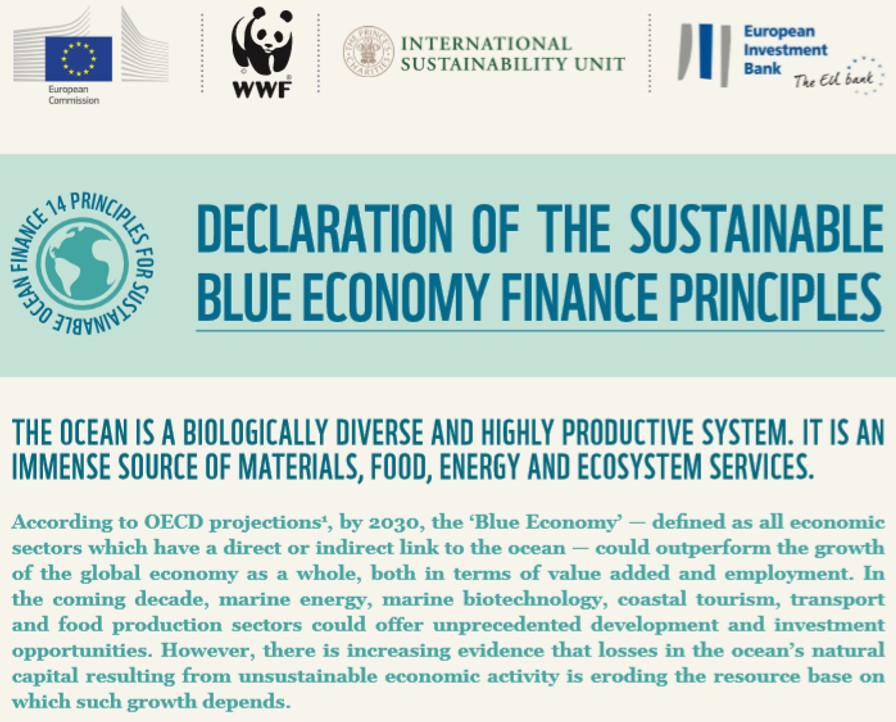 Alongside the "High-Level Conference: Financing Sustainable Growth" held by the European Commission on the 22th of March, the European Federation of Investors (Better Finance) President, Ms. Jella Benner-Heinacher, and Better Finance Managing Director, Mr. Guillaume Prache, met with the European Commissioner for Environment, Maritime Affairs and Fisheries, Mr. Karmenu Vella.
The meeting focused on "Blue Economy Finance Principles" which were elaborated in consultation with private and public financial institutions. These principles intend to:
promote the implementation of the Sustainable Development Goals (SDGs),

set out ocean-specific standards and,

comply with International Finance Corporation (IFC) Performance Standards and the European Investment Bank (EIB) Environment and Social Principles and standards.
In its Final Report, the High Level Expert Group (HLEG) on Sustainable Finance recommended that the Commission should:
work with NGOs and investors to develop a set of "blue economy investment principles" that will guide financing decisions. These principles should encourage investors to engage with the maritime sectors in which they invest as good stewards, as well as steering capital towards those sectors that are more sustainable and away from those that are fishing unsustainably, resulting in a differentiated cost of capital for these approches;

turn the principles into investor guidelines and consider how to use these principles to strengthen existing EU ecolabels.
A member of the Commissioner's cabinet will be presenting these principles as part of Better Finance General Assembly to be held on the 2nd of July, at which the VZMD President, Mr. Kristjan Verbič, will also participate as the Member of the Better Finance Executive Board.
www.vzmd.si – More on the VZMD – PanSlovenian Shareholders' Association

www.vzmd.tv and www.investo.tv – Over 300 videos from VZMD.TV and investo.tv

www.investo.si – More on the investo.si – Invest to Slovenia Program

www.invest-to.net – More on the network of 65 national organizations of shareholders and investors – invest-to.net